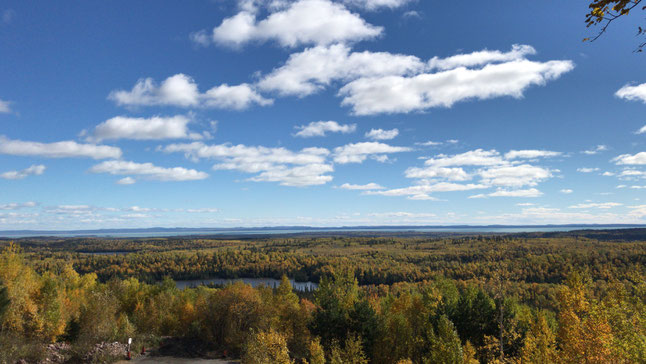 Do you learn from everything you go through in your daily life? Have you ever wanted to become more aware of the effects of everyday conflicts and stressful situations?
There is an explanation of why your body reacts the way it does. Why you get physical complains after a stressful situation like losing your job, a fight with a friend or even a lovely weekend off from work. 
Below, I will provide you with a guide to perfect health in 3 steps. 
By learning the principle; 'How do you experience life and how does your body reacts to daily situations.'
An explanation through 3 case studies with an in-depth insight of 3 layers, will change your point of view.
If you believe it is in not up to you whether you get out of your current situation, then don't read any further, It's all about the proven connection between body and mind.
Mrs. S. contacted me for stomach problems; they were so severe that she had to vomit several times.
The first question that I asked was:
"When was the first time you noticed your pain?"
Two weeks ago during the weekend, I suddenly had stomach pain, and a few hours later I needed to go to the bathroom to throw up. "Can you tell me what changed negatively or positively before your stomach started to hurt?" We went to some friends, and the situation felt so negative that it didn't feel OK to me.
"What was this experience like?"
I can't be myself when we are there. I have come to a point where "I refuse to keep swallowing" (literally said it like this) what she says, why do I always have to adapt to the situation? "I even had to puke on the weekend." (with lots of irritation in her voice)
It seems that Mrs. S. experienced something that has unconsciously made such an impact or stress on her, that her stomach revolted.
Is this an apparent reaction to the situation or did it just happened to happen to her?
First, there was a stressor (she refused to swallow) followed by stomach pain and vomiting. 
After comparing thousands of patient cases, they have discovered that the body always responds according to a fixed pattern. During the same unexpected event. This evidence is hardcore science that will give the same reaction time after time again. It shows us that experimental based learning brings us new insights into health.
2 the phases are also known as "stress phase" and "recovery phase"
Looking at the case of Mrs. S. when she visited her friends, where she felt so uncomfortable her body was in the stress phase. Most likely she had cold hands and feet and was worrying about how this situation would come to an end quickly.
When she returned home, her stomach started to hurt, and the pain increased in several hours. These symptoms are the first part of the "recovery" phase. 
If the problem or the situation is resolved, the stress situation ends. For example; when you have had a good conversation about the problem; the stress is downgraded. In which the recovery phase will follow.
During the recovery phase, we have a moment where all the symptoms of the stress phase will come back in a short period. This moment is called the "epicrisis."
During this period we have symptoms like vomit, massive headaches, have dizzy spells, etc.,
In the example above;
She suddenly had to run to the bathroom to throw up; this is what we call the EPI crisis.
After this, her stomach felt much better, but she was still tired and went to bed early. The next morning she was fit again, but still worried about what had happened.
Once you know the difference between the stress phase and recovery phase you will be able to rely on the symptoms which will tell you what to expect and what to do. 
The whole process that happened to Mrs. S is called a "morsel" conflict. We call this process a conflict which is a stressful situation that happens acute, without the chance to solve it directly. So the body will unconsciously react to this situation.
"The body will react to get through this situation without any damage; we need to adapt to this stress."
In this case, the adaptation is to prepare the stomach to throw the morsel (which is the situation that Mrs. S. doesn't want to swallow) out of the body. Problem solved :-))
The problem on the physical level is solved, but why does Mrs. S. react emotionally to such a situation?
That's the big question.
There are different options:
* Was she aware of the situation before (she didn't see it coming).
* is she susceptible to these kinds of circumstances and emotions?
* did she experience a similar situation earlier on in her life?
* was there a trigger that made her feel uncomfortable (like a color, voice, scent).
* was she in a survival mode because visiting these friends is always a bit difficult.
* wasn't she able to speak up,
Etc,
I have made a pdf document with more case studies and insights.
That will help you understand the physical process after an emotional "trauma."